the Story
...Susan's story continues...
EVE the short was inspired by my personal experience. My husband, Leonard Nimoy died on February 27, 2015. We had a vital and deeply satisfying marriage for over 30 years. When he died, I wanted to die with him. In a way I kind of did.
In the Jewish tradition some say Kaddish (prayer) every day for 11 months when mourning the death of a loved one. When Leonard died, our dear friend JJ Abrams emailed me for 365 days in a row. This was his Kaddish prayer, his way of honoring Leonard. He would email me about the weather, news, how he missed his mom who passed and whom I knew and liked very much. In one of those emails, JJ said when you feel like writing, there is an office for you at Bad Robot.
In early 2016, about a year after Leonard died, I took JJ up on his offer. Everyday I showed up at 10 in the morning, opened my computer, and started pouring my heart out to Leonard. I could hear him saying "You're going to be alright kiddo, just keep your ass in the chair."
I wrote about loss, grief, my fears, friendships with couples that disappeared once Leonard passed, being 75, a widow, and how many women my age become invisible, especially if you have grey hair and well-deserved wrinkles.
After a few months of writing, my writing morphed into script writing and I realized I was writing a short film, or Requiem, really. After many versions and feedback by trusted readers, I felt the Short was done.
One fateful night at a dinner party, I sat between Director of Photography Jim Frohna (Transparent, I Love Dick) and his wife producer Diana Kunce. We found we had some goals in common - the desire to develop and produce art that promotes a natural, realistic version of women of all types, not just the Hollywood archetypes. I told them about my short script and my desire to focus on the lives of women of age. We met the next day for a five-hour brainstorm. Two days later, along with Producer Louise Runge, we were in pre-production!
In the early 70's, I was an Actress, Producer and TV Director; filmmaking then was so different. Today digital technology allows filmmakers to work more intuitively, spontaneously and intimately. The actors have freedom and space to improvise. Eve's Director of Photography Jim Frohna was an artist in motion and an inspiration to me. We shot EVE in 4 days.
It was a challenge to cast a women of age who didn't have plastic surgery. We finally found someone we felt was right for the part, but during rehearsal, she confessed she wasn't comfortable showing her body. It was really important to me that we cast someone who had embraced her age and her natural self. The Producers came to me and said, "Susan, you play Eve. YOU are Eve!" After I threw up, I stepped back and kept hearing what Leonard always said to me:
"You are beautiful as you are. If you change a hair on your head or a line on your face - whom will you be married to?
So, I plunged in!
From the ashes of my despair came EVE – The feature is next!
-Susan Bay Nimoy
DIRECTOR, WRITER, LEAD
Susan Bay Nimoy (DGA) is a filmmaker, writer, actress, art institutional philanthropist, and lover of all four legged creatures. She began her career as theatre and film actor. Later Bay Nimoy went behind the camera, working as a producer, TV director and documentary filmmaker, including TWYLA THARP, LIZA LOU, and MOTHER JONES. She was one of the original 6 DGA women directors that banded together to challenge the male-run Hollywood machine in 1979. She lives in Los Angeles and New York.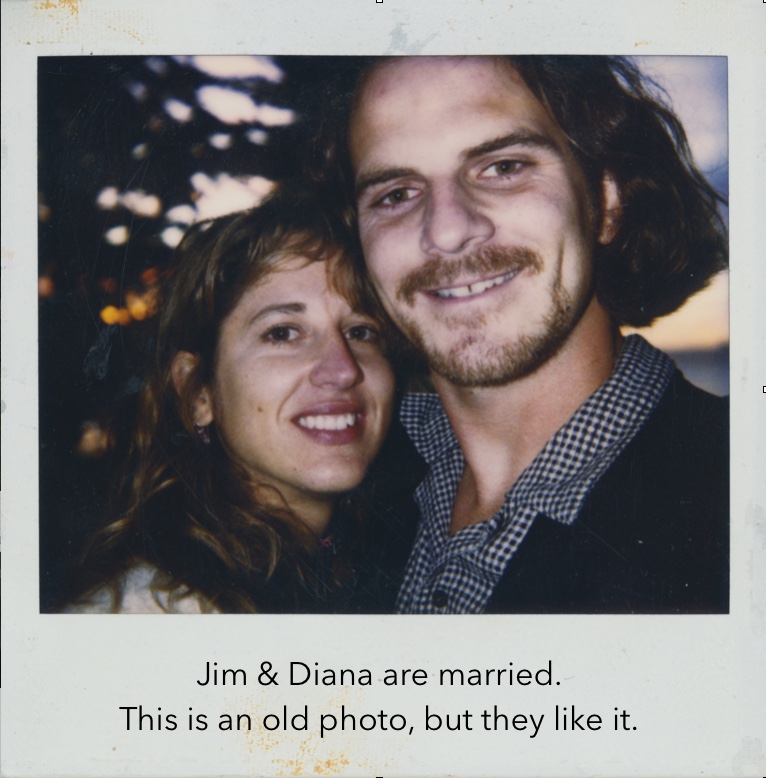 DIRECTOR OF PHOTOGRAPHY, PRODUCER
Jim Frohna is a director and EMMY NOMINATED DP who has been the cinematographer for seasons 1-4 of the award-winning AMAZON series TRANSPARENT. In Spring 2018, Frohna will start prinicpal photography on Season 2 of HBO's BIG LITTLE LIES, for director Andrea Arnold.
Other recent work includes the Jim Carrey-produced Showtime drama I'M DYING UP HERE as well as the Jill Soloway-created comedy I LOVE DICK.
Frohna has directed episodes on multiple seasons of TRANSPARENT and on I LOVE DICK. In addition to working extensively with Arnold and Soloway, Jim has worked with over 25 DGA directors including Davis Guggenheim, Peyton Reed, Dayton Faris, Kimberly Pierce, and Mike Mills.
This is his 5th project at SUNDANCE, including AFTERNOON DELIGHT, which won the Best Director Award for Soloway.

PRODUCER
Diana Kunce was a commercial producer for 6 years before becoming a set decorator & production designer--work includes the 90's Adweek Commercial of Decade--Michael Bay's AARON BURR GOT MILK, Wayne Wang's feature THE JOY LUCK CLUB, and tv shows like Davis Guggenheim's THE UNIT and CSI. After a break from the business to get an MFA in Fine Art from Stanford University and produce theatre winning a National Glee Give-A-Note Award, EVE marks Kunce's jump back into the film world.
PRODUCER Louise Runge has produced several award winning narrative features, including Matt Ross' first feature 28 HOTEL ROOMS which premiered at SUNDANCE in 2012. She Co-Produced Ross' second feature CAPTAIN FANTASTIC winning Best Director for UN CERTAIN REGARD in Cannes 2016. Other films include SPARROWS DANCE which won best feature at AUSTIN FILM FESTIVAL, and GLASS CHIN which was nominated for an INDEPENDENT SPIRIT AWARD. She was also an Executive Producer on Helen Hunt's RIDE, and most recently Producer of ANYTHING, starring John Carroll Lynch who garnered a special jury mention at LAFF for his performance. ANYTHING will be theatrically released May 2018.
In addition to producing independent features, Louise has post supervised well over fifty feature films in her career, most recently HELL OR HIGH WATER. Last year she acted as the Associate Producer for I LOVE DICK, her first foray into television, and has just wrapped season 3 of MR ROBOT.
Louise is now embarking on producing a feature documentary WATSON directed by Lesley Chilcott (AN INCONVENIENT TRUTH, CODEGIRL) and she is excited to be back at Sundance this year celebrating and sharing Susan Bay Nimoy's EVE